Add your review
Kraft bento cake box - 13x14x8 (50 pcs)
Notify me when Kraft bento cake box - 13x14x8 (50 pcs) is back in stock
Leave your email address behind and we'll let you know the instant this product is back in stock.
Kraft bento cake box - 13x14x8 (50 pcs)
Article code
BENTO13148(EXT)
€16,00
(€19,36 Incl. VAT)
Unit price: €0,32 / Piece
1 - 2 workdays
Discover the delicious and unique bento cakes that are a feast for the eyes. Pack your bento cakes in a sustainable and stylish way with our kraft bento cake boxes made from biodegradable kraft cardboard. Read more
Buy

4

for

€14,40

each and save

10%

10% Discount

Buy

10

for

€12,80

each and save

20%

20% Discount
Description
The bento cake is a special and delicious mini cake that originally comes from Asia. What makes the bento cake (also known as lunch box cake) so special is the attention to detail and presentation. The bento cake is not only a feast for the taste buds, but also for the eye.
All in all, the bento cake is a unique, trendy and delicious cake that is definitely worth trying for anyone who loves sweet treats.
These cakes are packed in typical take-away packaging. We have opted for sustainable options, such as our biodegradable boxes, and these kraft boxes made from FSC cardboard.
Our kraft bento cake boxes are the perfect way to present and transport your bento cakes in a sustainable and stylish way. The box measures 13x14x8 cm and offers space for one bento cake. The biodegradable kraft cardboard from which the box is made is not only environmentally friendly, but also sturdy enough to ensure that your bento cake remains safe and undamaged during transport.
The boxes come in a pack of 50 and are therefore perfect for bakeries, catering companies or home bakers who regularly make bento cakes. The box is provided with the FSC MIX quality mark, which means that the cardboard comes from sustainably managed forests.
In short, the Kraft bento cake boxes are not only an environmentally friendly and sustainable packaging solution for your bento cakes, but they also give a stylish look. By choosing these boxes you contribute to a better environment and present your bento cakes in a professional manner.
In short:
Size: 13 x 14 x 8 cm
Material: Bio-degradable kraft cardboard
FSC MIX: SGSCH-COC-050252
We have matching sheets of wax paper as a base for your bento cake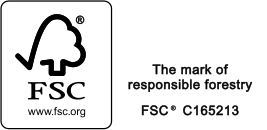 Specifications
| | |
| --- | --- |
| Dimensions | 13 x 14 x 8 cm |
4,5
stars based on
2
reviews